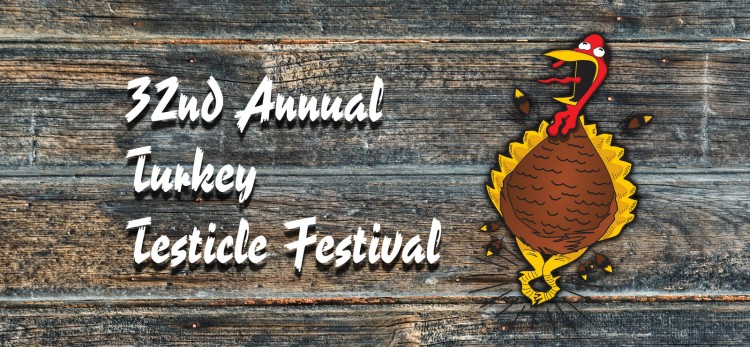 EAST DUNDEE, IL — The owner of a suburban Chicago pub that has held an annual Turkey Testicle Festival for 32 years, now has "family friendly" competition from a nearby Illinois community.

J.R. Westberg, who owns the Parkside Pub in Huntley, Illinois, said that his only criticism of East Dundee's plan for its own event the day before Thanksgiving is the organizers' lack of originality. They gave it the exact same name and scheduled it for the same date and time.

The Parkside Pub festival often attracts more than 4,000 people to snack on the deep-fried turkey bits, which some attendees consider a "dare food" and prefer doused in ranch dressing or Tabasco sauce.
At Parkside Pub's Turkey Testicle Festival an order of "Turkey Nuts" is $5.00.
A quick search of the Internet shows that Parkside Pub isn't the only one hosting a Turkey Testicle Festival though. If Turkey Sweets sound up your alley, you can probably find them close to home.
http://news.yahoo.com/turkey-testicle-festival-host-not-ruffled-competing-event-174532044.html